Wallpaper is the New Paint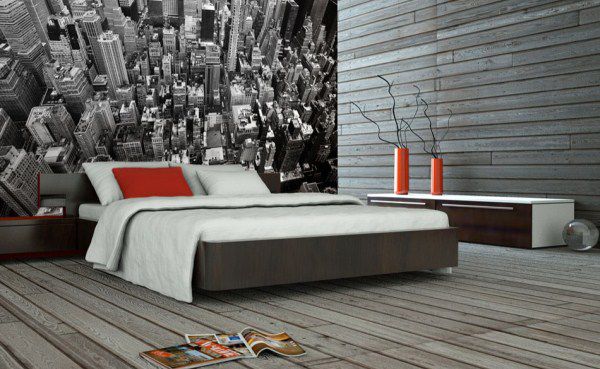 It was Oscar Wilde who said on his deathbed "My wallpaper and I are fighting a duel to the death. One or the other of us has to go" but those people whose memories of wallpaper include the Anaglytpta, flock or woodchip styles that were popular in the Seventies may be surprised to learn that wallpaper is undergoing a revival. The minimalism of the Nineties is being phased out in many homes and being replaced instead by a full range of colour and pattern including on the walls.
Wallpaper designs on a large scale often work best in well-lit rooms and many interior designers are incorporating them as important elements of living room or bedroom design. You can, for example, choose a wallpaper in a favourite colour, or colours, and coordinate your bedroom furniture, curtains and other soft furnishings accordingly. Another possibility is to pick out a single wall in a room and paper that wall - perhaps with hand printed wallpaper for added richness and depth of colour - as a focal point or feature. If traditional, old-fashioned, hand printed wallpaper is beyond your means there are some wallpapers which, although mass produced and therefore less expensive, have almost the same characteristics.
There is, of course, an issue with wallpaper - as there is with carpet and paint - with regard to volatile organic compounds (VOCs) which are responsible for a strong odour as well as being hazardous to the environment. Thankfully environmentally friendly wallpaper with no such compounds is readily available nowadays. If you are hanging wallpaper yourself make sure that you remove any existing wall covering and debris - including flaking paint - beforehand and wash down the wall(s) with sugar soap. For ease of hanging and maximum effect afterwards wall surfaces should be smooth, clean and dry before wallpaper is applied.