Right Window Dressing That Transform Your Room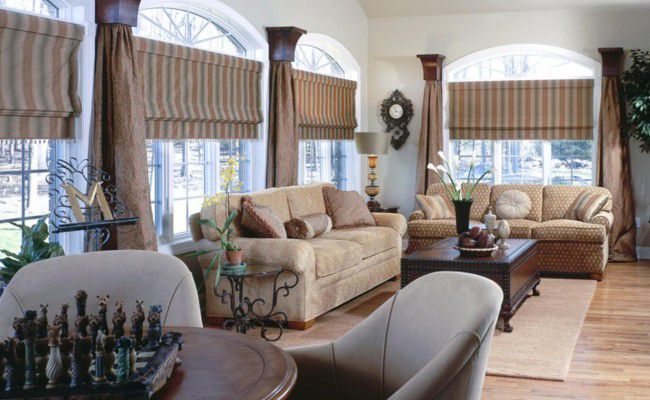 When it comes to interior design, how you furnish your window space says a lot about your style. Whether you're enhancing lounge windows with dramatic curtains or being practical with a light-blocking blind in the bedroom, how you dress your windows could transform your room from drab to fabulous.
Whether you have just moved in or are considering redecorating your property, interior design can be one of the many fun parts of owning a house. However, with so much choice in window furnishings and decorations available, if you aren't an experienced interior designer it can be hard knowing where to start.
What Does Your Space Need?
Before you even begin considering what curtains, blinds or nets to buy, be practical about your window space. For example, if you have a small window you won't want to bury it under heavy curtains or valances. And a larger window may seem too vast for delicate blinds and could benefit from something more dramatic. It may help to consider what you want the window to do. Do you want to be practical, such as a black-out blind for a bedroom or net curtains to add privacy, or are you looking to make your window space the focal point of the room? With these decisions at the back of your mind, you can start considering your creative options.
Blinds, Curtains, Nets or Valances?
Blinds can be extremely useful for most types of window, with a smaller window benefiting from a delicate horizontal blind that will make it appear larger or a vertical blind for a larger space. Blinds can usually be trimmed to fit larger, unconventional window spaces and they are certainly helpful in terms of saving space as you don't need special poles to hang them or have excess material to pull aside when you want to see outside. However, as every good cleaner will tell you, they are notorious for collecting dust and can be time-consuming to clean.
Curtains are often the more obvious choice and they can be surprisingly versatile, drawing the eye and making a feature of the window. If you have large windows or high ceilings you can be as dramatic as you like with the design and colour of curtains, but keep it simple for a smaller space. Curtains do also work very well at keeping out draughts, especially during the winter nights and are usually easy to clean.
Nets are often dismissed as being dated, but the truth is that there are now so many modern designs to choose at Topmode they can be a really stylish way of decorating the window space. They help protect furnishings from direct sunlight and are great for giving you a little privacy from passers-by.
Don't forget that you can also enhance your window space by adding a valance or choosing curtain sashes in contrasting colours or patterns. You can even have the best of both worlds by having curtains and blinds together, although be aware that you really need to have large windows to successfully pull this off. Whatever you choose, your window space has the opportunity to be an extremely creative part of your room, reflecting your style and personality.