Choosing the Perfect Sofa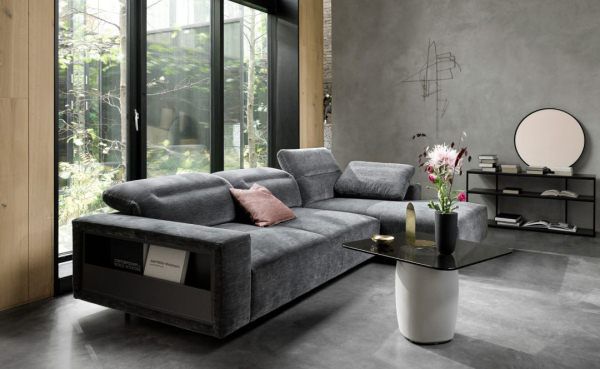 A sofa is likely to be one of the largest and, depending upon its exact situation, one of the most often used pieces of furniture in any modern home. A sofa is the focal point of many living rooms, but depending on the size of your home and any overnight guests that you may wish to accommodate from time to time, you may also want to incorporate a sofa as an element of bedroom design, for example. Taste of course is personal and you can choose from a range of materials - fabric, leather, etc. - to match the other elements of your interior design. A sofa can make a bold colour statement and coordinate subtly with your other soft furnishings, curtains, blinds, etc..
A simple, squared off design is suitable for most spaces but if you have an especially large, or small, room there are one or two design tricks that you might like to bear in mind. A sofa that reaches right down to the floor, for example, visually fills a larger room better than a sofa with legs and thinner arms which may be better suited to a smaller room. Be careful too with your choice of material, particularly if you have pets or your sofa will be exposed to direct sunlight. Leather is aesthetically pleasing but can be scratched or punctured easily, and may require occasional treatment with specialist leather cleaner. Fabric, on the other hand, may be prone to staining, pilling, etc. and may hold onto odours, dust and pet hair. Some materials may also fade, or crack if exposed to direct sunlight for lengthy periods.
Like most pieces of furniture, you typically get what you pay for with a sofa at Jas Merah. Expensive sofas tend to be constructed from kiln-dried hardwood, and have dowelled joints and steel coil springs, designed to last for many years to come. Cheaper models may use staples instead of dowels and suffer from inferior materials, and build quality throughout, and cannot therefore be expected to last as long.